Are you confused over which platform to chose between Kajabi and Kartra?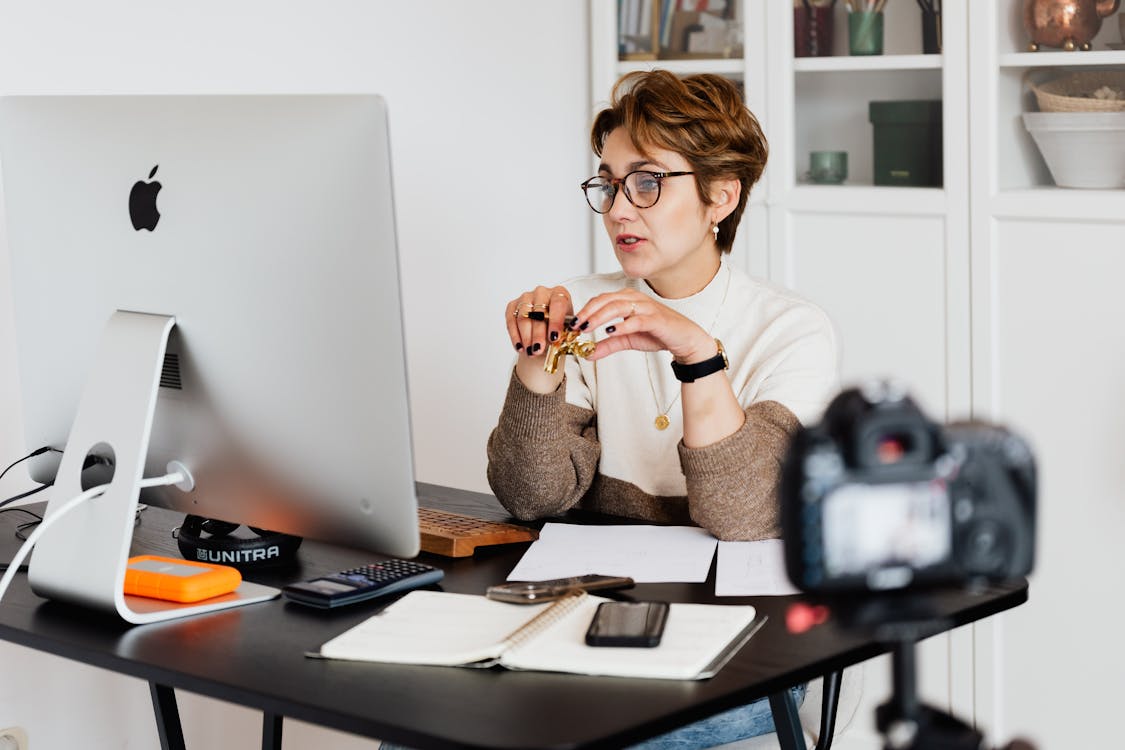 That's perfectly understandable. Kajabi and Kartra are probably the two most used online business platforms despite online platforms' noisy market. Their all-in-one capabilities make them very attractive to aspiring online entrepreneurs. However, their versatility means all business owners struggle to answer the popular Kajabi vs Kartra question.
In this comprehensive Kartra vs Kajabi guide, we do a detailed deep-dive into both platforms' various features and how you can use them to run your digital products online business. After reading this detailed piece, you should decide which platform suits your specific requirements and enables you to hit your revenue goals and offer fantastic service to your customers.
Platform Overview: Kajabi and Kartra
Kartra and Kajabi are both cloud-based, all-in-one online business platforms. With these platforms, you can run every element of your business from one place, which means you don't have to stitch multiple products together to create one unified solution.
These platforms enable you to design and create digital services and products, such as membership sites and online courses. You can also build your website, run drip email marketing campaigns, set up done for you campaigns, and create sales funnels.
They look similar, right? Well, here's the fundamental difference between Kartra vs Kajabi?
Kartra is a marketing platform that offers an entrepreneur the ability to host online courses and membership sites. The platform boasts of some of the most effective and comprehensive marketing tools. However, they don't target only businesses selling digital products, but anyone selling products or services, including physical products and services.
On the other hand, Kajabi is primarily an online course platform. The primary target audience of Kajabi are coaches, owners of membership sites, and course creators. If you are a consultant looking for a platform that enables you to deliver a premium learning experience, Kajabi is your go-to platform. It then offers extras such as an all-encompassing website page builder, a sales funnel, and marketing tools.
Kartra vs Kajabi: User Experience
When trying to answer the knotty Kartra vs Kajabi question, your user experience should be one of the most critical factors for making your final choice. An all-in-one business software can be a bit overwhelming, so this is an important consideration.
With Kajabi, you get a clean and minimalist user interface (UI). The software displays all the most important statistics on the right side of the screen on your admin dashboard. On the left side, you have the menu button, which you can use to access the platform's various capabilities.
You can break Kajabi offers into the following categories – Products, Website, People, and Marketing.
If you click on any of these menu options, it displays the various tools that each category offers the business owner. It's designed so that it isn't overwhelming, and your screen isn't cluttered. It's also an easy-to-use platform. To use the tools within the various categories, all you need to do is drag and drop whatever you need onto your screen. For example, if you are building landing pages, all you need to do is drag the page builder elements onto the screen, and within a few minutes, you have a sales page ready.
The Kajabi platform is intuitive and easy to get rolling once you get the hang of how it works.
However, unlike Kajabi, Kartra can be a bit challenging for a first-timer. Kartra's UI is undoubtedly minimalist and a bit similar to Kajabi in how the stats and menu options are placed. But, that's where the similarity ends in terms of user experience.
Using features like the page builder or setting up a membership site can be challenging. You will usually have to go through numerous steps to get your preferred configuration. This experience is repeated across every tool on Kartra and can be frustrating to the most experienced Kartra users. One could argue that it was built without the input of a designer.
Kartra vs Kajabi: Creating an Online Course or Membership Sites
Let's explore the features of both Kartra and Kajabi when it comes to creating a membership site or delivering online courses to your students and customers.
The Membership or Course Builder
Creating a membership site or online course on Kajabi is easy. All you need to do is create a "product." The platform intuitively shows you various options for designing the product structure and uploading content. You can create "posts" (lessons) and "categories" (modules) to your new product and then upload content individually on each module. The alternative is using the bulk upload function to import all the content at once. The platform automatically creates lessons for each video uploaded.
You can then use the drag and drop function to reorder the modules or lessons and edit or modify the uploaded content. Kajabi also enables you to import content from other cloud-based platforms such as Google Drive. You don't need to bother about the content hosting, as you get access to Wistia's unlimited video hosting and storage for audio, video, and PDF files.
With Kartra's membership site builder, you don't get Kajabi's intuitive functionality. You'll need to manually drag and drop any element you need into the navigation bar. Unlike Kajabi, Kartra doesn't have features like cloud import and bulk uploading. They also have a limit on the bandwidth of your uploaded videos. Video hosting is critical for membership or course builders.
However, it's not all bad with Kartra. Kartra's membership builder is flexible in how you add and show your content elements. Overall, a first-timer will find it easier to set up on Kajabi vs Kartra.
Membership and Course Player Experience
The course player is the membership site section, where students can watch videos and download any PDF files. Most users will spend 90% of the time on the course player, so it can lead to a horrible user experience if it's poorly designed.
With Kajabi, you get over 10-course player themes for different digital products and services. The Kajabi themes are elegantly designed. For Kartra, it has six templates with different color presets. Kartra's themes also have a clean, contemporary design. The Kartra templates also look similar, and you would think it's a blog post. Which means you might struggle to create an online course on Kartra.
The mobile experience is also vital to course delivery. Both Katra and Kajabi are built for mobile by default. However, with Kajabi, you get a mobile app that's available on Android and IOS devices.
Kajabi is the best platform in terms of end-user experience when it comes to course delivery.
Tools for Learning and Engagement
To help a student engage with your content, Kajabi offers an "assessment" feature that allows you to create and launch surveys, quizzes, and assignments. You can also enable the quiz grading function and score your students' assessments. You can also take advantage of the "community" feature on Kajabi to create private communities on your membership site. This feature helps you drive conversations between your students and build a vibrant community. Finally, Kajabi offers content drip and lock functionalities. These features all you release course sections based on fixed schedules or preset rules.
Karta offers content drips and the opportunity to create a linear progression for a user in your course. You, however, don't get the ability to create communities or assignments on Kartra. You'll need a third-party platform to use these functionalities on Kartra. You nonetheless get the ability to deliver a customer support desk within Kartra. Kartra has a tool called "helpdesk" that helps with customer service. Helpdesk's live chat, knowledge database, and ticket system can help if you own a membership site that requires a lot of user support.
Kartra vs Kajabi: Website Builder and Blogging Tool
The Kartra and Kajabi platforms offer free hosting services and SSL certificates on their website builders. You can either use your custom domain or use a free subdomain. You also get support on technical issues such as backups and security.
Kajabi has six beautiful site themes you can use. If you have personal preferences, you can import custom themes. To customize the theme further, the page builder has over 20 pre-designed minimalist templates. Once you select a template, you can pick from over 40 pre-built sections such as pricing pages, feature tables, or an opt-in form. These sections are also editable – change colors, edit the text, or upload animated videos.
With Kartra, you don't get any free site themes. However, the robust page builder means you don't need a site theme. Kartra has over 200 landing page templates, all designed cleanly and with bright colors. The page builder allows you to create and customize your website with ease. All you need to do is drag and drop the templates and elements you need. You can also adjust any section or delete elements such as text or videos or a landing page.
Kartra also has a feature called "sites" that allows you to replicate elements such as headers or custom styles across multiple landing pages. However, the Kartra page builder can be a bit slow at times.
With blogging, Kartra is virtually absent. Some of the templates have sections for blog posts, but that isn't a blog. Kajabi, on the other hand, allows you to design and launch a blog. You can publish blog posts with videos and images. You can also manage your SEO, categorize blog posts, and display an opt-in form. However, if you are an active blogger, Kajabi doesn't have all the functionalities a platform like WordPress gives you.
In closing, Kajabi is a much better blogging platform. However, if you are looking to build lead generation landing pages and sales pages, Kartra is a better platform.
Best All-In-One
Kajabi
Kajabi is an all one solution to getting started!
Get you new Idea or Course online today.
Try For Free
Kartra vs Kajabi: Sales and Marketing Functionalities
When it comes to sales and marketing, both platforms offer various capabilities such as an affiliate management system, email marketing functionalities, and other stuff that enable you to run an effective marketing campaign for your course.
Let's dive in.
Pricing & Checkout Pages
On Kajabi's pricing page, you can create a one-time payment, a payment plan, or a recurring subscription for your users. Students who want a recurring subscription can choose between the weekly, monthly, or annual subscription. You can also enable users to experience your product through a free trial before payment.
Kartra offers you all the above options and more. It has a feature called "recurrent installments," which can be used to design a pricing structure consisting of payment plans and recurring payments. Kartra also allows you to charge custom shipping costs depending on the buyer's location. With Kartra, you can charge sales tax on your products no matter the region.
With Kajabi, you will have to use third-party solutions to charge your users' sales tax.
With payment processors, Kartra supports Stripe, Braintree, Paypal, and Authorize.net. In contrast, Kajabi can only integrate with Paypal and Stripe.
For the checkout page, you only get one well-designed and customizable checkout page template with Kajabi. You can modify to include your refund policy, show testimonials, or include a sales video. You also can adjust the amount of information you want to collect from customers. The Kajabi checkout page also has features such as cart abandonment and 1-click upsells.
With Kartra, you get more customizable checkout page templates (over 30, to be exact). You can also set up features like order bumps, 1-click upsells, or downsells in a sales funnel. Kartra is better than Kajabi when it comes to setting up your pricing and checkout pages.
Lead Generation Capability
Kartra's extensive template library plus the ability to A/B test a landing page is a game-changer, as Kajabi doesn't have the A/B testing feature. Split testing is a great way to test the effectiveness of your landing page. Both platforms, however, have a feature called "forms." The feature enables you to create opt-in forms that can be used on landing pages or embedded on external websites. Plus, the forms can be set to pop up after the customer has spent a specified period on your page or when they try to exit the page.
Kartra also has a feature called "video," which allows you to use video marketing to collect leads and show timed CTAs. While Kajabi also has video hosting features, you can't collect leads with the video function.
Email Marketing
With email marketing, both Kartra and Kajabi have an email list management system. You can also broadcast emails to your students and use automation features such as autoresponders to automate your email marketing campaigns. To create automated email sequences, both platforms have a sequence builder. You can also create triggers that kick in when a customer is added or removed from the email list. You can also build different email sequences when you are split testing elements of your pages.
The email sequence builder for Kartra is more flexible than Kajabis'. For example, Kartra has a split testing step that enables you to create different paths for your customers, depending on the conditions they trigger. Kajabi has this feature, but it can be challenging to set up.
With Kartra, you can send SMS using services like Plivo. The only downside of Kartra's sequence builder is it's slow and clunky. Kartra has robust email automation and marketing capabilities overall.
Creating a Sales Funnel
Kajabi has a funnel building feature called sales pipeline builder, which makes it easy to build funnels. The feature also has six funnel templates called "pipeline blueprints." Once you pick your preferred template, Kajabi's visual funnel builder loads the pages, emails, and offers that suit the campaign. You can further customize if you need to change anything. This enables you to build sales funnels without leaving the builder.
For Kartra, the funnel building feature is non-existent. You will need to manually build a funnel by creating individual pages and linking them together. Things can get frustrating if you are making a complex 10-step funnel on Kartra for your business.
Affiliate Marketing
Both software offer you affiliate management capabilities. You can build an affiliate program for your digital products. Your affiliate program enables you to set up affiliates, pick products for promotions, create an affiliate link, and set your commissions.
You can also track their performance and send payments, which are critical to affiliate management and the affiliate program's success. However, Kartra's affiliate program is more advanced than Kajabis'. With Kartra, you can manage tax forms for your affiliate users, set minimum sales thresholds before payments, or allow instant Paypal payments on the affiliate program.
Third-Party Integrations
Both software allows you to use third-party tools such as Facebook Pixel and Google Analytics. If you are looking to drive customers via email, Kajabi directly integrates with ConvertKit, Active Campaign, MailChimp, and Aweber. Kartra, however, doesn't integrate into any of the platforms mentioned above. However, Kartra allows for Zapier integration ( Kajabi also connects to Zapier), which means you can integrate with Active Campaign and the likes.
Overall, with regards to sales and marketing, Kartra is a much powerful tool than Kajabi. All of this isn't surprising as Kartra seems to have been built primarily as a sales and marketing software.
Kajabi vs Kartra: Customer Support
Customer support is vital in this industry, and Kajabi is currently crushing it. They have 24/7 chat support, which means your issues get resolved in record time. This is critical as without this sort of hands-on chat support system, and you could be stranded in the middle of a product launch.
Kartra, on the other hand, doesn't have live chat support. You create a ticket via the support portal, and the Kartra customer support team will respond via email. Their support team is quite responsive, though.
Both software host detailed knowledge bases where you can troubleshoot for any issue you might be having on the tool. If you aren't a fan of contacting customer support, the knowledge databases are your best bet. Kartra offers users a training portal called the Kartraverse Training Center. Here, you can learn all about using the platform. Kajabi also has the Kajabi University for the same purpose.
Kartra vs Kajabi: Pricing Plan
Let's dive into all the pricing plans of both online business tools.
With Kartra, you get a range of pricing plans, with the starter plan starting at $99/month. The plans usually differ by the number of emails per month you can send or other similar limits. It also doesn't charge a transaction fee. You, however, get all the Kartra features no matter the pricing plan you choose.
The Kartra plans are broken into:
The Starter Plan: It costs $99/month; it comes with 15,000 emails per month, 2,500 contacts, one custom domain, 100 landing pages, 50GB of bandwidth, 20 products, and 100 automation.
The Silver Plan: It costs $199/month; You can send 125,000 emails monthly, 12,500 contacts, 125GB of bandwidth, three custom domains, unlimited landing pages, automation, and products for listing.
The Gold Plan: It costs $299/month; you get 250,000 emails per month, 25,000 contacts, 250GB of bandwidth, five custom domains, Kartra agency, and an unlimited number of pages, automation, and product listings.
The Platinum Plan: This plan costs $499/month; you can send 500,000 emails monthly, 50,000 contacts, 400GB of bandwidth, 2X of the gold plan's custom domains, Kartra agency, and unlimited automation features, pages, and product listings.
Kajabi has a similar pricing model to Kartra (like Kajabi and Teachable).
The Basic Plan: This plan costs $149/month; 3 products, three pipelines, 10,000 contacts, and 1000 members.
The Growth Plan (most popular): It costs $199/month; 15 products, 15 pipelines, 25,000 contacts, 10,000 members, access to automation, and affiliate marketing tools accessible by one admin user.
The Pro Plan: This plan costs #399/month; 100 products, 100 pipelines, 100,000 contacts, 20,000 members, and a code editor, in addition to the advanced email and affiliate capabilities of the growth plan. Three admin users can also use it.
If you compare both platforms, such as the platinum plan of Kartra with the pro plan of Kajabi or Kajabi's basic plan with Kartra's starter plan, it would seem that Kartra's pricing is more affordable than the Kajabi pricing options. However, you need to note a couple of factors before you make your final choice.
Firstly, if you need video hosting, Kartra has a bandwidth limit, which can be a problem if you have large videos. You might need to pay for external tools such as Vimeo. Secondly, Kartra lacks blogging tools. However, Kajabi doesn't have a support portal for customer service. So your choice will depend on your preferred features.
Best All-In-One
Kajabi
Kajabi is an all one solution to getting started!
Get you new Idea or Course online today.
Try For Free
Other Comparison Reviews
Kartra vs Kajabi: The Bottom Line
This is a long guide, and hopefully, at this point, you should be clear about which is your preferred pick for your business.
To summarize, Kajabi is excellent at building done for you campaigns when funnel building for your online course. You also get an intuitive course builder, modern themes for your course area, and a mobile app. You can also take advantage of powerful features like content drips and locking, assessment, and community to positively build a fantastic experience for your students, which benefits your business. You also can host your blog and design beautiful funnels for your sales and marketing campaign and membership sign-ups. The Kajabi basic plan is also attractive for online business creators who want to go all out feature-wise.
On the other hand, Kartra is exceptionally effective at sales and marketing. You can use opt-in forms to drive conversions, build great lead capture pages and checkout pages, and email automation. Kartra offers you an effective membership site builder, but Kajabi would be a better fit to create an online course or membership forum. The Kartra starter plan is affordable and fantastic for a newbie entrepreneur.
Kartra is an excellent option if you are looking for a robust sales and marketing tool and already have your course hosted on a specialized site such as Kajabi. Kartra is also great if you are selling physical products or services. However, the platform can be slow and frustrating.
The ideal approach would be to use Kajabi to host courses and Kartra for the sales and marketing campaigns, but that could be hard to manage, considering their all-in-one capabilities. However, if you can manage to combine the two of them, do go ahead.