Online education is now an integral part of the public discourse and has been for a while. However, a decade or two ago, e-learning was unfairly downgraded in the sense that most people considered it a lesser counterpart of the traditional style of education.
But over the past few years, the practice of digital learning picked up a veritable pace, causing the industry to experience an explosive boom that is said to culminate as a $325 billion online course market by the year 2025.
These stats-while astonishing were derived during the pre-pandemic world, but looking at the world now, when people are forced to stay home, practice social distancing and receive lessons online, it's safe to say that the digital education sector will reach unimaginable heights of success in the future.
The demand for online courses was already on a pretty steady rise before the coronavirus broke out. But ever since the pandemic took over the world, the increase in people's enrollment rate in virtual classes has been exceptional.
Cooped up in homes, with no freedom from house arrest in sight, people had no choice other than utilizing online services to educate themselves any which way possible.
Resultantly, many trainers tapped into the online course market sold educational content in hopes of making substantial profits. And substantial profits are what they made!
Anyone with the slightest idea of how the business world works would know how beneficial investing in a growing market can be if done right.
Even if someone doesn't have an inkling of the money-making realm, they can spot a gainful business opportunity if it's clear as day. And that's precisely how evident is the possibility of success in the world of online education.
If you have any kind of knowledge and think you can pass it on to others well, seize the opportunity and jump on the online training bandwagon.
With that said, course creators need to be careful about their choice when deciding on an online teaching platform because that will play a significant role in revenue generation.
You can't just randomly pick a forum to sell your course; you need to consider the pros and cons of the top contenders in the market and then select one for your brand.
Every online course platform offers a set of features that work better for particular study fields than others, which means aside from the apparent and technical aspects of a digital learning forum, you need to weigh your content and how compatible it would be with your choice.
If doing all this seems too much work, then don't worry because we have got you. In this extensive guide, we will dissect the most commonly chosen online course platforms in complete depth to help you make an informed decision for your future in the world of e-education.
Best Online Course Platforms – Reviews & Buying guide for 2022
Best Overall: Kajabi
Featured Specs
Price: Basic Plan – $149/month ($119/mo paid annually), Growth Plan – $199/month ($159/mo paid annually), Pro Plan – $399/month ($319/mo paid annually)
Features:
A comprehensive set of features
Edge of emailing
Encrypted video hosting
A straightforward electronic payment protocol
Regular software and feature updates
Website builder
Easy, multilevel membership system.
Secure domain, fully encrypted
No transaction fee
Benefits
Kajabi is undoubtedly the best online training platform on the internet. Its unbelievably easy to use, yet a comprehensive set of features make it the top choice of many online trainers.
The forum has generated $1 billion in sales for over 20,000 content creators worldwide. If that's not a testament to Kajabi's brilliance, nothing else can ever be.
On Kajabi, a course host not only gets to sell their content but also market it as they please. Moreover, if someone wishes to grow their consumer base, they can do that as well on the same platform. Simply put, users get to create, sell, market their course, and build their class size in one place.
Not just that, the electronic system also sends out customized automated emails to subscribers and potential clients separately, which means people already a member will receive a specific message, and those on the portal's mailing list will receive a different message copy.
This feature allows Kajabi users to streamline their marketing content and target students differently, thereby improving their chances of getting more people enrolled in a particular course.
Another aspect that makes Kajabi immensely user-friendly is its straightforward payment program. The online course portal comes with fully integrated PayPal and Stripe services, enabling users to conveniently pay and receive earnings without getting redirected to another domain.
Considering the endless benefits that the forum offers, anyone can make out that Kajabi is one of the most prominent players in the industry.
But it wouldn't be a front runner in the world of electronic training if not for the incredibly talented IT team that works valiantly to keep the site updated, offering users up-to-the-minute features for improved customer experience.
Furthermore, the website builder featured on Kajabi provides online teachers to create a custom URL or use a theme for their webpage to build their brand.
Plus, the multi-tier membership program gives trainers the freedom to choose the level that suits their needs and doesn't strain the bank.
All these magnificent features, along with complete freedom of content customization and branding at varied rates, rightfully make Kajabi the creme of the crop of all the online course platforms.
Drawbacks
Although Kajabi doesn't have any flaws per se that would render the platform disadvantageous in any sense, its pricing is considered a little unreasonable by some users, despite the different levels of membership.
In addition, some people could also complain about the difference in services offered at the different tier levels.
But that's not, in any way, malpractice on the platform's part because every business in the world provides varying quality and number of services based on the charges received.
Extra Features
One of the most common concerns raised with online course hosting channels is the dependency on other video sites for making visual content for a course.
But that's not an issue with Kajabi because it uses a customized portal, thanks to its collaboration with Software Company, Wistia. Wistia is known for creating and sharing videos for businesses that are circulated only among the members.
That means the multimedia shared with the tools provided by Wistia remains among only those who are given access to the material. Anyone who isn't the part of the inner circle cannot get to the graphic files uploaded on Kajabi.
Best All-In-One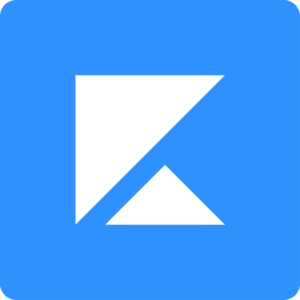 Kajabi
Kajabi is an all one solution to getting started!
Get you new Idea or Course online today.
Try For Free
Buying Advice
Advance, rife with online tools for content creation and distribution, unbelievably secure and simple, Kajabi is certainly a digital teaching platform that's worth trying.
If you are a beginner, you need to get all the help you can get, which is exactly what Kajabi will provide you; therefore, consider investing your money in Kajabi.
More reading: Kajabi review.
Runner up: Podia
Featured Specs
Price: Mover package- $39/month, Shaker package-$79/month
Features
Three-way avenues of earning
Affordable plans
Custom domains
Built-in email marketing
Highly responsive customer service
Online payment through PayPal or Stripe
Bundle offers
No transaction fee
Benefits
Podia is the second best online course platform for us. It could have easily been the top choice if not for the very few drawbacks (which we'll discuss later) that bring down its supremacy.
Nevertheless, podia is certainly the second best online class platform across the board and rightly so.
Podia offers a wide range of features and, more importantly, gives the user opportunities to make money on three fronts simultaneously. Many users are roped into the world of podia because of its three money-making modules.
Not many online course portals offer users multiple avenues for making money; most only allow course creation and hosting.
But on podia, you get to create content, customize it, sell it, run an online shop to market digital downloads, and have a membership site to stock everything in one place.
When working with other online course platforms, users are forced to use additional forums if they want to do more than just sell a class.
In comparison to those digital training mediums, podia offers a lot more and that, too, via an incredibly simple interface, users who do not have a background in information technology can navigate the platform seamlessly.
If this multi-product marketing wasn't enough of an incentive, the online platform provides a bundle feature to its users that enables them to group more than one product to attract a much more significant number of trainees at a time.
Moreover, the option of upselling lets users incentivize learners by adding additional products to the deal.
In sum, podia not only provides three avenues for profit-making but also gives users opportunities to make even bigger profits on top of that by using bundle deals and upsell programs.
Like the portal's interface, its payment system is also unbelievably easy to navigate. You can pay the charges and receive your earnings conveniently using PayPal or Stripe.
These two online payment service forums are integrated into podia so that users aren't redirected to another site when making a transaction.
Last of all, if users face difficulty at any point when using Podia, a 24/7 available response team will guide them away from the stumbling block.
Drawbacks
As we mentioned earlier, Podia has a few drawbacks that bring its value down, making it the second-best platform for online courses.
Firstly, though the forum offers more than one way of making money, it doesn't have a comprehensive set of features that facilitate superior customization. Secondly, for the lack of customization tools, the money Podia charges can be quite steep.
And lastly, if you are looking for a far-reaching email marketing system embedded into your online training forum, then podia is not the right choice for you.
The platform's emailing system isn't too extensive and only accesses a handful of users; therefore, it is not too useful for someone looking to grow their consumer base.
Extra Features
Aside from the multi-dimensional money-making opportunities, what sets podia apart from many other online course platforms is the quiz-adding feature. Users get to add quizzes to their online content, thereby have the opportunity to evaluate the effectiveness of their class.
By knowing their course's efficacy or the lack thereof, a user can tweak the content accordingly to make it more engaging and effective for the trainees.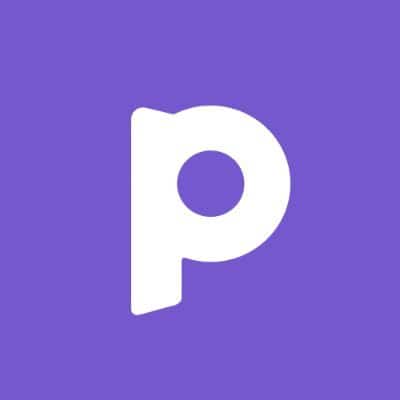 Podia
Build your website
Sell your course
Grow your community and brand
🏆 "Sales page, emails and course all in one place, amazing!" 🏆
Try For FREE
Buying Advice
For non-technical people, who do not have the expertise to tackle complicated interfaces but wish to run an online class, Podia is inarguably the best choice.
Its unbelievably easy to use software system makes creating and marketing content a piece of cake for anyone.
All the platform's features are displayed on the main dashboard accompanied by super easy-to-follow instructions so that novices aren't deterred by the elaborate labyrinth of features that many digital learning forums showcase.
If you are starting out your journey as an online coach, podia will serve you best.
Further reading: Podia review.
Alternative: Udemy
Featured Specs
Price: Udemy team- $360/user/year, Udemy enterprise- custom pricing
Features
An established market
An In-built marketing system for the courses
A vast collection of subjects
Course building templates
Automatic lead generation
Automated email marketing
Device agnostic
No transaction fee
Online payment via Paypal and Payoneer
Online question-answer board
Benefits
Udemy is by far the most popular online education forum on the internet and is placed among the best online teaching platforms. =
Anybody who has ever thought about selling or buying a class virtually must have stumbled upon Udemy, regardless of what choice they end up making.
Now, whether you have considered the widely known online course platform in the past or not, it's definitely worth an appraisal for a number of reasons. Firstly, Udemy has the biggest assortment of subjects, allowing users to post content related to any discipline of their interest.
Another noteworthy aspect of Udemy is its tremendously easy interface and the vast community of learners. It's ideal for people who just want to put their course out on the digital landscape without having to run a website.
In other words, for beginners trying their hand at online teaching, Udemy is the best possible choice.
You don't even need to worry about marketing your class or setting a budget for that because the portal will put your content out there on the internet for the world to view on its own.
Udemy is immutably well connected with its massive web community via emails. While that doesn't directly benefit you, it will radically improve your chances of getting online traffic.
When potential clients sign up for the Udemy newsletter or are already a member, they receive suggestions from the forum based on their cited interests. That means if someone is interested in your field, they'll be exposed to the coursework automatically.
Let's say you're a language coach, and someone wants to study linguistics, they will see your course in the suggested titles, increasing your chances of getting a new trainee.
The user-friendly interface that Udemy offers does more than just make uploading content a piece of cake. It provides templates for users to format their course in an effortlessly graspable manner.
Another user-friendly aspect of Udemy is the freedom of pricing. The digital forum allows users to set the best price for online courses based on their calculations.
Furthermore, the digital learning system offers lifetime mobile compatibility, allowing trainees to access lessons as per their convenience.
In addition to all that, finding a course on Udemy is incredibly simple, so the chances of your course getting online traffic are much higher. Plus, Udemy always comes up at the top on Google search engine result pages, further improving a creator's odds to secure a leaner.
Drawbacks
What serves as the pluses for beginners pose as cons for experienced online trainers looking to grow their digital classroom. Since Udemy doesn't offer users the option to build a custom website, it doesn't allow them to market their brand and attract more learners.
Similarly, the already available format on the portal doesn't leave much, or even a little room for customization, so users don't get to modify their course design as they please.
In addition, Udemy conducts site-wide sales regularly, slashing prices drastically to attract customers. Although the user gets to set a price for their lesson series, they cannot stop the platform from cutting it down during a sale.
One feature of the popular online teaching forum that attracts newbie trainers is the ease of automatic lead generation, but there is also a flip side to it.
In exchange for putting your course on the e-learning map, Udemy takes half of your profits. That's a rather massive chunk of any creator's revenue, regardless of the profit margin's window.
Extra Features
Udemy offers a user-friendly question-answer board to its users so that they can address queries and roughly assess the effectiveness of their course.
Buying Advice
As previously stated, Udemy is excellent for beginners with little to no experience of online teaching.
Plus, it offers an extensive variety of topics for trainers to sell courses on, so anyone can publish lessons without having to make it relevant to only a particular field. If you are an absolute beginner, we'd suggest you give Udemy a go and see how it goes.
Further reading: Udemy review.
Alternative: Thinkific
Featured Specs
Price: Basic-$39/month, Pro-$79/month, Premier-$399/month
Features
Self-explanatory interface
On-site course templates
White labeling
Direct payment programs-Paypal and Stripe
Direct signup on the user's domain
Clear content categorization
No transaction fee
Benefits
Next on our list is Thinkific, and it has some pretty definite pluses worth discussing. To begin with, it features a direct and straightforward interface.
With the pre-embedded course templates, content creators can conveniently put their course on the market. Once you have a course ready for distribution, all you'll need to do is add it to your panel on the portal and organize it without having to spend a lot of time on it.
Aside from the super straightforward course builder, Thinkific offers a high-performance site builder that creates stunning webpages.
Considering that it is a cloud-based learning management system, the visually engaging web designing provided by the portal certainly deserves acclamation.
Most cloud-based LMSs are simple, and thus do not offer appealing graphics for the user's webpage. But Thinkific is different than most in this regard. Despite being straightforward, it enables users to have an engaging online presence.
Furthermore, the online course hosting platform allows a hundred percent transparent white labeling.
That means you'll have a subdomain or main domain (if you get the premium plan) on Thinkific, but your trainees will not have to signup via the portal's main page. Simply put, learners will have a direct route to your course; hence enjoy a much superior and seamless customer experience.
The course categorization on Thinkific is as clear as day. When you go on to publish content, the forum offers you different templates to choose from, where you will add your course.
For instance, your goal is to upload digital downloads at the moment, and then move on to the actual course. On Thinkific, you'll not have to search the entire portal to find the location to add just downloads; you can find it on the course dashboard showcased in plain view.
The payment program that Thinkific offers is fast and direct. It uses PayPal and Stripe for instant transactions, allowing users to pay online or receive payments in real-time.
Drawbacks
Thinkific is pretty rewarding for the amount of money it charges, but that comes with quite a few technical costs. For starters, the course design is uninspiring and not at all engaging.
Online courses tend to have a high attrition rate, which means content creators need to have an appealing yet seamless flow to their lessons to better their retention chances.
But with the very basic course design that the digital learning platform provides, keeping students engrossed in the coursework can be challenging. Similarly, the signup pages can be pretty drab for some customers.
Aside from that, the quizzes generated on the portal are generic that don't do much to assess a course's performance.
Moreover, the option of adding upsell offers is complicated that some users might find deterring and ultimately give up on it altogether.
Extra Features
Although Thinkific is easy to use from the get-go, it provides in-depth tutorials for every aspect of using the digital platform.
Whether you want to set up a classroom or just upload electronic course material, you can do it by simply following the videos available on Thinkific.
Buying Advice
A simple interface, multiple plans, and a free trial to get the taste of operations on the platform-these are just some aspects of Thinkific that make it an option worth considering.
Although we have classified our previous picks as ideal or suitable for beginners, we believe Thinkific is probably the best for those first-timers that are new to the internet world.
Many old school teachers are often hesitant to try the modern teaching style, aka digital coaching, because they are uncertain about their tech skills, but with this online course platform, those individuals can also dip their toes into the emerging industry, thanks to the elaborate tutorials available on the forum.
Further reading: Thinkific review.
Alternative: Teachable
Featured Specs
Price: Basic- $39/month or $29/month when billed annually, Professional- $119/month or $99/month when billed annually, Business- $299/month or $249/month when billed annually
Features
Marketing freedom
Clean and direct interface
Course builder
Bulk uploads
Learning tools, such as quizzes
Analytical system
Advanced marketing tools, such as 1-click upsells and a well-optimized checkout process
Online payment via Apple and Google Pay
Benefits
Teachable, formerly known as fedora, is another excellent course hosting platform with its own set of pros and cons. As far as the benefits of using Teachable are concerned, they are many.
To begin with, it enables users to create a course, manage it, market it, with full access to the student database. The forum's admin panel is intelligently designed with self-explanatory features that are clearly presented on the interface.
Teachable gives its users complete control over the order and organization of lessons; you can arrange the content as sections and lectures to keep it easy to follow for the students.
An excellent feature in Teachable's course builder is the option to bulk upload.
Generally, other course hosting platforms only offer the option for single uploads, which can be tedious. But Teachable ensures its users are able to work as quickly as possible and enjoy a superior customer experience.
The forum also provides learning tools such as grades quizzes, content drippings, allowing users to evaluate their course's effectiveness. Aside from that, Teachable also features built-in powerful analytical tools for more accurate evaluation.
Since Teachable gives its user complete control over marketing, it features some of the most advanced tools, such as a well-optimized checkout process, 1-click upsells for the job.
You can develop a comprehensive strategy on Teachable for your products and build your brand. For payments, the portal uses Apple Pay and Google Pay on native gateways.
Drawbacks
Unlike Udemy, Teachable enables users to market their content as they please, which means you get to everything from course creation to site-building.
While having so much room for customization is undoubtedly useful, the tools provided for the job fall a little short, limiting the user's ability to build an elaborate site.
Moreover, Teachable doesn't support advanced quizzes and assignment features. It also doesn't have an inbuilt support system for the community forum.
One aspect of Teachable that drastically impacts the platform's standard in the market is the placement of a transaction fee on free trials and basic plans.
The point of a free trial is that an interested user can test the waters without having to pay the price, and putting a fee on it defeats the purpose entirely.
Teachable also has limited pricing and payment options for recurring users.
In addition, it doesn't offer a membership-based subscription site, which means you do not get all the features in one place. To get those options, you will have to use another forum, which can be a huge hassle.
Extra Features
The part where Teachable shines is its unlimited video hosting capacity.
Aside from allowing users to create courses, it gives them uncapped video hosting potential. So, you get to upload as many fully encrypted clips as you wish, or the need of the course.
Buying Advice
If you have been in the digital coaching business for some time now and wish to grow your brand and consumer base, Teachable definitely offers some highly effective features that are worth a try.
With the freedom to market content, users can brand their online teaching business; however they want. For many experienced online trainers, having control over their content's marketing is the ultimate goal.
But for beginners, that isn't a smart choice because newbies need to first get the hang of course creation and engaging audiences before moving on to the marketing strategy.
If a novice tries to grapple with the marketing tools that Teachable features, they'll most likely give up their dream to instruct students due to the complex structure.
If you are past the starting level in your journey as a virtual trainer, you should definitely consider using Teachable.
Further reading: Teachable review.
Frequently Asked Questions About Online Course Platforms
What Should You Look For in an Online Course Platform?
While offering abundant options to a user, the diverse array of digital training platforms makes the very process of making a choice rather complicated. When people have numerous alternatives, they can get baffled, trying to choose one that will best serve their needs.
Thus, naturally, when looking for an online course platform, users, especially ones just starting in the industry, can go cross-eyed without even coming to a decision.
Considering the struggle people face when searching for a forum to sell online courses, we decided to simplify the process.
There are four types of online course platforms, each one better suited for a particular job. Figuring out the kind of hosting service that will work best for your needs is the job half-done.
Based on the category, choosing a platform banner becomes a piece of cake. You can easily do so by going over online reviews, considering price plans, and the quality of customer experience.
The four types of online course platforms are
standalone Platforms
Standalonee electronic learning platforms are specifically designed for small businesses or entrepreneurs looking for a comprehensive forum to host online classes.
They provide users with everything related to digital training. From course creation and customization to site-building and a digital download store, standalone platforms have every device necessary for a successful online coaching business.
WordPress Plug-In Online Platforms
A WordPress plugin online platform offers tools that can create a course and sell it on an already existing WordPress website.
Such digital portals are ideal for experienced online trainers as they don't need to worry about creating a market for their brand because the chances will be that they already have one.
WordPress plugin platforms are inexpensive and often have a one-off fee for a lifetime of use. But, as mentioned earlier, using those requires substantial technical expertise that typically comes from years of practice.
Marketplace Online Course Platforms
Marketplace online course platforms feature all the tools needed to create and sell a course on the virtual landscape without having to develop a market beforehand.
Beginners who do not have a consumer base benefit the most from such forums as they get to distribute content online to an already established market. But working to impress an existing consumer base means compromising on the profits.
Since such portals shelf courses of numerous creators, there is no guarantee that the consumer will select yours. Hence, the profitability is often unpredictable with marketplace online course platforms.
All-In-All Platforms
All in all, platforms are like standalone platforms but with some additional tools. In standalone online training systems, you get to create and sell a course and build a site, but you don't have the functionality to market your products.
Marketing is essential to have a successful online training school.
Although some platforms do the job for you, doing it yourself is much better and gives you full control over the strategy. If you want to be responsible for your online teaching business from top to bottom, an all-in-all platform will be perfect for you.
Once you are clear about the features you need, you can pick a category. And after that choosing, a brand will be pretty straightforward. Read the reviews and analyze which portal is most likely to serve you best, and then go for it.
One piece of advice we'd like to share is that always start with a forum that offers free trials. Using a free plan will help you get the lay of the land a bit so that you can decide whether you want to continue on the same platform or switch to another one.
Your Budgeting And Pricing Concern
One of the main concerns people have after putting up their course on a digital platform is setting a price.
Charging a reasonable yet profitable amount for your content can be tricky as you need to make up the cost and leave room for profit. When setting a price for a course, the first thing you need to see is how much of your profit will be taken by the hosting platform.
For instance, if you are using Udemy, you'll have to share 50% of your revenue with them. Hence, you must set a price that gives you enough margin to share. Next, examine the transformational value of your content. How impactful do you think your course will be?
If you believe it will make a substantial difference between a student's knowledge before and after enrollment, then you shouldn't be afraid to charge.
Lastly, if at some point, you feel you are not getting enough leaners, you can adjust the price accordingly and see if it works. Remember, you are the boss here, so you get to decide how much your product will cost.
Outside Third-Party Integration
A well designed online course platform must have the following four integrations for seamless and superior customer experience.
Video conferencing tools for essential visual assistance during lessons
Single sign-ons for authentication and authorization.
Javascript powers the modern web; therefore, for a platform to stay well connected with all web services, it must have JavaScript.
API and Plugins to control the forum programmatically and seamlessly integrate third-party codes and applications to the platform.
Having provisions for third party integrations is vital for an eLearning site to offer an elaborate set of features to users.
Customer Support
A responsive customer service team is the backbone of a successful business. An online course platform that doesn't have an active customer care team is not the right choice for an electronic education program.
You should always choose a forum with an efficient customer care program so that you can easily get any unexpected glitches resolved.
Some of the best online course platforms in terms of their customer support system are thinkific and podia.
Conclusion
And there you have it, folks, our exhaustive guide on online coaching platforms that will help you choose the best option for your teaching program.
A Quick Recap
Kajabi
If you are looking for a complete package with all the features to create, sell, and market your courses, then Kajabi is for you.
Podia
Podia will work for you if your primary concern is to make money from as many ends as possible as it offers users three ways to earn hefty profits.
Alternatives
The remaining three alternatives-Udemy, Thinkific and Teachable, each has its own set of pros and cons, but to simplify, use Udemy if you don't want to grow or establish a market for your brand.
And if you wish to work on the market for your brand yourself, choose between Thinkific and Teachable.
The Takeaway
Whether you choose our top pick or any of the alternatives, each of them will offer you plenty of benefits regardless. So try any of the contenders on our list of platforms without reservations and make a career in the world of online education.
---